VANESSA ROSALES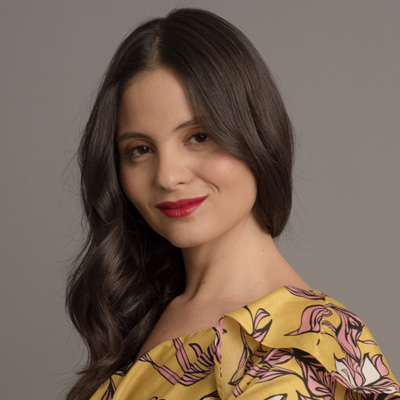 VANESSA ROSALES
Education: Vanessa studied history at La Universidad de Los Andes and has a magister in journalism at La Nacion Journal and The Torcuato di Tella University. She also holds a master's degree in Fashion Studies from Parsons The New School of Design.
Career Path: Writer specialized in the history and the theory of fashion and style. She is the author of the book 'dressed women' published by Planeta publishing house. Her thesis 'a digital view of fashion' for her master's degree in Fashion Studies at Parsons the New School ofDesign, is an analysis of how digital technologies have impacted and changed the way fashion is appreciated and experienced. She is a columnist for El Espectador Journal and for the Cromos Magazine.
She has been a consultant for well-known brands such as Tania, Azulu, NafNaf, Singer, Onda de Mar, Éxito, Seven Seven, Punto Blanco, National Beauty Contest, el Banco de Bogotá, Spirito, among others. In addition, she has also taught seminars about the history and the culture of fashion.
Milestones: She has written articles for The Business of Fashion, Vogue Latinoamérica, FUCSIA, Diners, Summus, El Heraldo, El Universal, Arcadia, Exclama, The Daily Beast, and Catwalk. As invited speaker, she has presented her work at the Fashion Institute of Technology in NY, Colombiamoda, andfashion runways in Ibague and Pereira.