FERNANDA FRICK
Colombia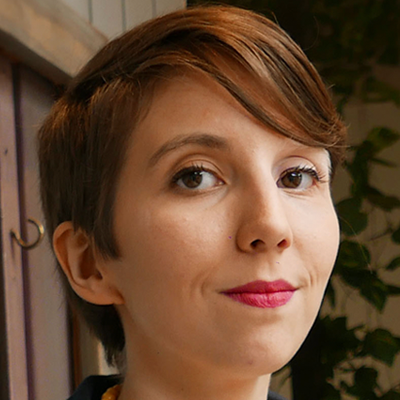 FERNANDA FRICK
Profile:
Fernanda is an animator and illustrator from Santiago de Chile. He is the director and screenwriter of the short film ¨Here is the plan¨ which was accepted in 20 festivals worldwide, of which she won 4.
The idea of ​​this short film started because of the strong tendency that she saw in media where couples who have been together a long time hate each other, stories full of sexism, where women are hysterical, controlling and have no fun, where men are useless, childish and liars. She decides to break these stereotypes and creates a story where the protagonists are a couple that decides to work as a team. She decided to make the short film with animals, because being an abstract representation she feels that the audience can identify more easily with the characters, as they do not have characteristics that mark them with a certain human stereotype.
In July 2018, Netflix announced its new animation projects under the Annecy International Animation Film Festival. One of them is the creation of Fernanda, the series "Raise the Bar" (Sube el Nivel), becoming the first Chilean production of the American streaming giant. The series is in the early stages of development.