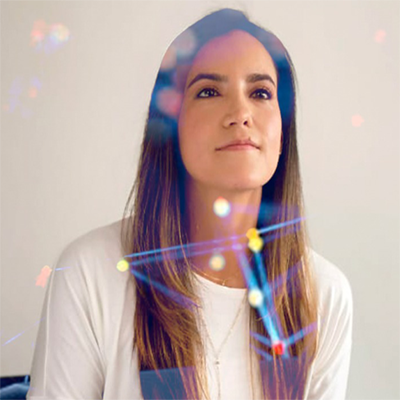 Estefanía Vega
Director, Mindko Lab Entrepreneur, Founder, and Director of "MindKo Lab", consulting company in Digital Transformation and Future of Work. And Co-Founder of "Rhaika Futuro Natural" (Rhaika Natural Future).
Consultant and Lecturer in Digital Transformation, Internet of Things and Smart Cities, with experience in business development and digital project management in public and private organizations.
In her career, she has held regional positions in well known multinational companies such as Telefónica, (working as part of Accenture) where she was part of the "Digital Services Acceleration Program" for the IoT area in Latin America. She also worked as Director of Research and Development for BD Guidance, a technology company in Silicon Valley and Colombia, where she directed the formulation of Smart Cities projects in different regions of Colombia.
Her work in exponential technologies has been recognized by the World Economic Forum. In 2015, she was selected as a Global Shaper, a global network of young people who have stood out for their contribution and development in their communities.
miércoles, 02 de diciembre de 2020 11:15
Panel: About iOT Robotics