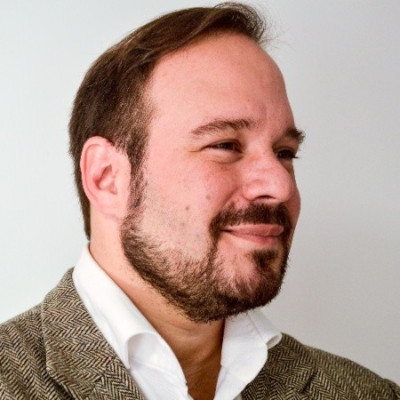 Diego Gutiérrez Zaldívar
Executive Director and Co-founder, @ IOVLabs - RSK, RIF & Taringa Co-founder, Bitcoin Argentina Diego Gutiérrez Zaldivar is one of the pioneers of web development in Argentina and Latin America in 1995; he played a leading role in promoting Bitcoin technology in Latin America since 2012. His most notable characteristic is the ability to understand disruptive technologies and turn them into usable tools for social and business transformation.
His first contact with Bitcoin was in 2011, and since 2012, he decided to dedicate entirely to the creation of it for the communities of Argentina and Latin-America. He also co-founded Rootstock, the first open-source peer-to-peer smart contract. Platform and payment network with a 2-way link to Bitcoin and Koibanx; both companies aim to make Bitcoin's transformative potential into a reality.
He is one of the founders of the Argentine Bitcoin Community, which has more than 2,000 members registered at the meetings and 20,000 members in its online community. Diego organized the first Bitcoin Conference byin Latin America (www.labitconf.com). He plays a central role in the dissemination of Bitcoin in the region, contributing to the creation of grassroots communities in Brazil, Chile, Colombia, Ecuador, Mexico, Nicaragua, Peru, Paraguay, and Uruguay.
His career also includes being part of the founding teams of Clarín Digital (main website of the Argentine newspaper), Patagon.com (financial community sold to Banco Santander for 750M), Internet Argentina (first Argentine ISP to provide ADSL), Edunexo (provider of a SaaS platform to manage public and private educational institutions in Latin America and Spain).
He also held the position of Research and Development Manager for elsitio.com leading a team of 25 developers and CTO at Trusted Translations, Inc.
He was also the founder of:
- Xinergia (cutting edge web Development Company)
- Cero a Cien (management and mentoring platform for entrepreneurs)
- Arraiga (computer platform for training and job placement)
- Restocoins (payment system to facilitate the acceptance of Bitcoins in restaurants and café shops).
miércoles, 02 de diciembre de 2020 15:30
Conference: Bitcoin and Blockchain Create the Foundation for Open Finance