LATIF LADID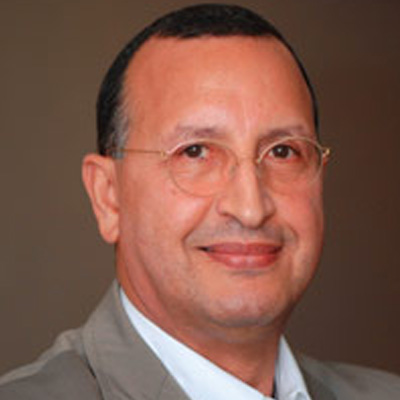 LATIF LADID
Education: Latif Ladidholds a BBA from the frenchschool ESCAE, and did post-graduate work in business and administration in the UK.
Career Path: He has worked in various managerial and marketing positions at Nixdorf Computers in Germany, and Hewlett-Packard in the Middle East, as International Sales Manager at ComputerLand Europe in Luxembourg, and as Managing Director of ComputerLand Switzerland. From 1992 to 1998, he was with the Canadian Internet and internetworking specialist, DEVELCON, where he served as vice president of Sales and Business Development. In 1998, Latif joined Telebit Communications A/S as Vice President Sales EMEA (In June 1999, Ericsson acquired a major share in Telebit, creating Ericsson Telebit A/S).He has also served, from 1996 to 1998, as chairman of Global-ISDN.
Milestones: With support from the IETF IPv6 Working Group and the IPv6 Deployment Initiative, founded the IPv6 Forum in May 1999.
He is a pioneer in IPv6 research and projects and Senior Researcher at SnT. He works on multiple European Commission Next Generation Technologies IST Projects. He is also a Senior Researcher at the University of Luxemburg and a Member of the board of directors of 3GPP PCG, Member of UN Strategy Council and Chair in different standardization protocols in IEEE such as 5G, IoT, among others.