A. F. CORTÉS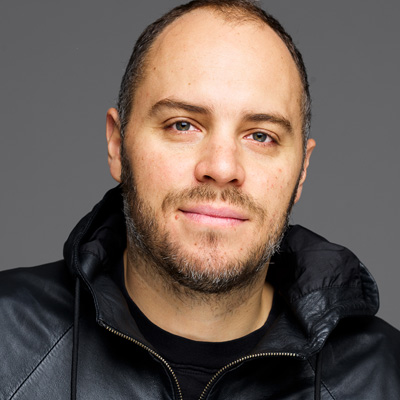 A. F. CORTÉS
Career Path: A.F.CORTÉS is a New York City-basedmultidisciplinary artist in the fields of screenwriting, directing, design and photography. He is a co-founder of NEUPLOT, a content creation, and production studio.His most recent project, 'REHEARSAL SPACE', the first episode features Lee Ranaldo from Sonic Youth and was produced at the iconic studio where the band recorded many of his hits.
Creator, co-producer and head writer of 'KID PAMBELÉ', story about the infamous life of legendary boxing world champion Antonio Cervantes. Based on the book 'Gold and darkness' written by Alberto Salcedo Ramos and recently produced by RCN Television.
Cortés was also the co-founder and creative director of 'The VoxCollective', one of the top 25 multicultural advertising agencies in the U.S. In 2012, after 10 years in the business, he sold his stake in the company and facilitated the successful merger with British advertising group Profero, now part of Lowe + Partners. He is currently in the development of his first feature film.
Milestones:Cortés produced, co-wrote and directed 'MANIFESTO' – a lifestyle and fashion TV show produced by Turner Television and aired in Latin America on the Glitz Channel, which exhibits new trends in fashion, arts and music in a journey through Brazil, Mexico, Argentina, and Colombia.
As a filmmaker, he directs TV series, music videos, art installations and TV commercials for clients such as Post Foods, Pfizer, Macy's, MTV, Konami, Pepsi among many others. In 2012 he was awarded with the photography award of the prestigious PDN magazine, the 'Ultimate Music Moment Award' for one of the best pictures of the year in a live concert.
His photography pieceshave been featured on album covers, as part of the promotion of many artists and in publications like The Guardian, New York magazine, Nakid, Photo District News, Complex and Lüzer Archive. He has been a frequent speaker and panelist in events from Graphic Artist Guild of America, City College of New York y Fashion Institute of Technology (FIT), Universidad de los Andes, Cartagena Inspira, StoryCode, among others. Cortés has also been a member of the jury of the London International Advertising Awards.
Social Media:
Empresa: www.neuplot.tv
Personal www.afcort.es
Instagram: @afcortes