OPHELIA PASTRANA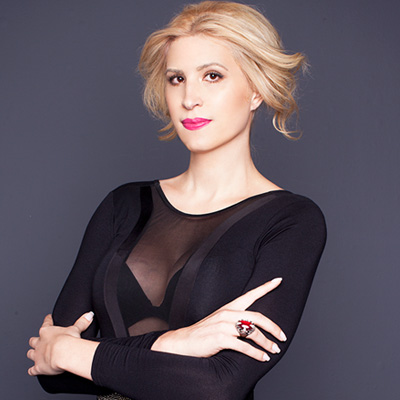 OPHELIA PASTRANA
Career Path: She has delivered two talks featured on TEDx and four talks on Campus Party and on Aldea Digital, due to her leadership. She has also been included on the top of most influential women in digital industry. Besides that, she was the production director for:
Nerdcore Podcast: according to Itunes, one of the tech shows with the greatest audience in Mexico

PlatziLive: The flagship show of Platzi, the most visited learning site for entrepreneurs in Latin America.

Viajero Virtual in Coca-Cola FM: For a whole year, featured as the most listened show of the radio station.
Ophelia has written various articles for VICE, FayerWayer, and Belelú. She is also the creator of Canvas, DiagnoCis, and ScoreVG and teaches the seminar "Social Networks as a Business Strategy" at Platzi and at Tecnológico de Monterrey.
Milestones: According to Business Insider, Ophelia is the 69th most influential tech woman on Twitter. Because of her digital leadership she was nominated for the Eliot Awards.