MARIANGELA RUBBINI
Colombia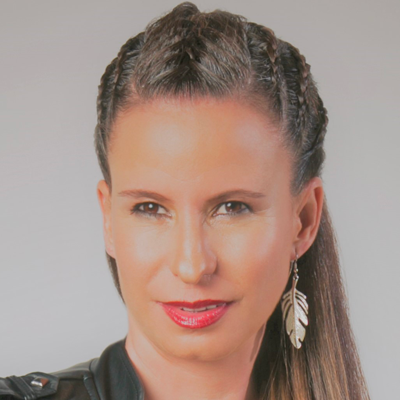 MARIANGELA RUBBINI
Profile:
She has been working for more than 15 years at the Santo Domingo Media Group, which includes El Espectador, Cromos, Shock, Blu Radio, Caracol Noticias and Caracol Televisión, among others. For 5 years she was Editor of Shock and for 9 years she directed the printed magazine.
Currently, she is the director of her multiplatform as a digital and offline brand and is the head of other brand initiatives. She has developed projects of great importance for the musical and artistic scene in Colombia such as the Shock Music Awards, which will soon celebrate its fifteenth edition and she has served as a launching and promotion platform for national and Latin American artists in different genres.
Mariangel has been invited to participate as a panelist and speaker to talk about the evolution of the musical and artistic scene in Colombia and the New Colombian Music, as well as the Creative and Cultural Industries within the framework of academic activities and events such as: Chao Racismo Forum, Plantation 2016, the First Forum of Cultural Industries and Private sector organized by Idartes and Poliedro, Clic Movement, Resonancia, Colombia 4.0, the week of the Musical Entrepreneurship of Manizales and the fair of Asobares, among others.
She has also been a speaker at the Digital Managers Summit Javeriana 2017 and at the Be Happy Fest that same year, as well as at the Ibero-American Culture Congress.
Outside of Colombia, she has been invited to business conferences such as Bime (2017), which takes place in Bilbao, Spain every year. She has also been juror of calls for the delivery of scholarships in strengthening and circulation among musical festivals of the Ministry of Culture, for the Kick Off of entrepreneurship of Clic Movement 2017, and for other artistic calls for brands such as Adidas, Converse and Revlon Colombia.
Also, she participated in projects such as Glee Boulevard that combines dance and singing. She was an ambassador for the Reebok Classic brand. For 5 years she has been a member of the Executive Committee of the Music Cluster of the Chamber of Commerce of Bogotá.
On three occasions she has been a juror at the Jumbo Audition that looks for new musical talents in Colombia. She has also been a jury member in 4 opportunities of Caracol Titans of Caracol Network. She has moderated conferences at festivals and events such as Heat Festival Perú (2017), Heat Festival Ecuador (2018), the Bogotá Audiovisual Market (BAM), Smart Films Film Festival made with cell phones, the Gender and Music panel at the 'El Bronx is in vogue (2018)' developed by Idartes and the Swedish Embassy in Colombia. That same year she was a lecturer at the 2018 Employment Forum in Quibdó, where she gave a talk on the transformative power of the Creative and Cultural Industries.
At the beginning of 2018, she was described as one of the most influential women in the music industry in Colombia, by the newspaper El Tiempo.