YVES BORDELEAU
Colombia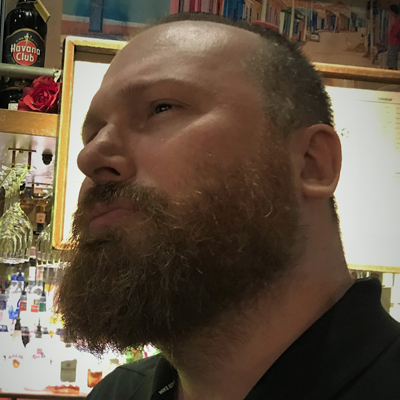 YVES BORDELEAU
Profile:
Seasoned entrepreneur and versatile creative director. Yves is at the helm of Rogue Factor, an independent studio in Montreal that developed Mordheim: City of the Damned, a tactical RPG set in Games Workshop's Warhammer Fantasyuniverse.
He is currently leading the creative process on Necromunda: Underhive Wars, a hybrid tactical RPG based on the successful Games Workshop table-top game set in the Warhammer 40K universe.
Throughout his career in the industry as a studio head for Cyanide's Canadian branch, music director at Prime Edge Studios, and also as a project management teacher, Yves gathered an impressive skillset in a variety of fields like business administration, project management, game design, sound engineering, public relations and marketing.
Yves is also known as the founder of the very first indie studio in Montreal, Wicked Studios, back in the early 2000s when he first created Keepsake, a PC adventure game, and later on, Dawn of Heroes, a Nintendo DS tactical RPG.